Most importantly, we believe that prevention is better than cure. We help employers guard against disputes arising, potentially saving a great deal of management time and money. We offer packages which provide support and advice on an ongoing basis. This can include updating existing employment policies, procedures and contracts and advising employers on how to implement those procedures. We can also advise and assist with absences and dismissals, including redundancies and responding to employees' claims and grievances. Finally, we can help negotiate the termination of an employee's contract prior to the issue of a Tribunal claim through the use of a Settlement Agreement.
Bespoke Employment Contracts and Handbooks
It is important to ensure that your employment contracts, policies and procedures are frequently reviewed and applied in a consistent manner across your organisation. Drafted correctly, your policies will help you to manage your business, comply with current legislation and deal with many day to day employment matters more easily. (read more)
Dismissals / Redundancy
The law on dismissal is a very complicated area which can be difficult to understand. Employment law is designed to regulate the relationship between employers and their employees, and it reflects the realities of that relationship. Dismissal from employment is not illegal in and of itself, however, it is the way an employer goes about dismissing an employee and their reasons for doing so that could make it so. (read more)
Settlement Agreements
Settlement Agreements are one of the most useful tools available to employers looking to resolve an issue with an employee in a permanent, legally binding way. If you are experiencing difficulties in resolving difficulties with an employee, contact us and find out how a Settlement Agreement could help. (read more)
Daily assistance for your HR Department
As a specialist firm of employment law solicitors we concentrate on providing our employer clients with bespoke, reliable and trusted advice on all types of employment law and HR problems. You can ask us to help your organisation deal with all everyday issues from the routine to the difficult, complex or high value ones. (read more)
Starting your Business in Germany
Are you thinking about setting up your own business in Germany? We are here to help you with all your questions concerning hiring employees, dealing with employment contracts, unions or visa application. (read more)
Defending you in Court
Sometimes, no matter how fair or pragmatic you have been, litigation in an employment tribunal cannot be avoided. If you do choose to litigate, our team will give you the best chance of winning. (read more)
Works Council / Trade Union
The works council represents the employees and negotiates company agreements and consults with the employer in various situations. We can help you setting up a works council, working on suitable works council agreements and dealing with problems related to the works council. We offer advice and guidance to help you manage employee relations and work successfully with trade unions. (read more)
Employment Law Training
We are experienced at providing in-house employment law training for employers. We would be happy to dovetail these with any training you might have scheduled for your staff, or to train your HR teams. Our employment law training sessions are interactive and often based on case studies as we find this helps to keep them interesting and relevant and avoids them becoming too much like legal lectures. (read more)
For a free initial discussion to experience our style and approach for yourself and to see how we can help you call me now on 0172 / 99 76 495.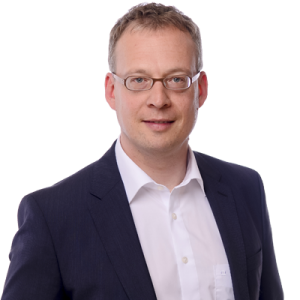 Peter specialises in all aspects of employment law. He advises on a broad range of employment law matters and is experienced in both contentious and non-contentious work. He represents clients in the Employment Tribunal and High Court. A particular focus of his work is creating knowledge solutions for clients. He regularly leads both in-house and external client training events.